Source: http://nscsc.ca/have-you-thought-of-construction-new-web-series-launches-today/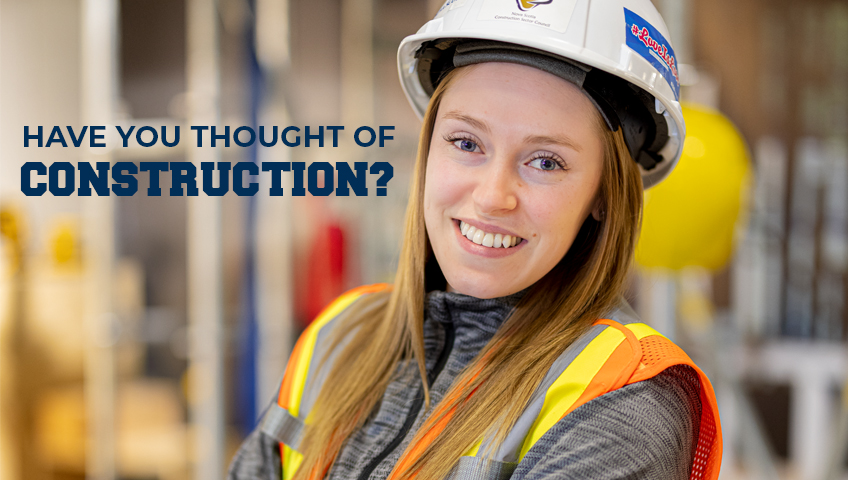 The Nova Scotia Construction Sector Council releases new video web-series.
The Nova Scotia Construction Council (NSCSC) is excited to announce the release of the first set of videos in a 65+ video web-series covering all aspects of the ICI construction sector in Nova Scotia. The videos in the "Have You Thought of Construction?" web series span across topics from defining construction and personal protective equipment to construction safety and Apprenticeship. Trent Soholt, the Executive Director of the NSCSC, is excited to see the idea – a response to the need to provide virtual options for youth engagement – come to life.
"We are thrilled about the opportunity these videos present; moving from an in-person setting to this new virtual world has given us the chance to expand our reach," said Soholt, "they serve as very digestible, bite-sized bits of information, and are created specifically with accessibility in mind. Being able to have a presence in classrooms and homes across the province will help students expand their knowledge of the construction industry as a whole and discover lifelong career opportunities with direct options for entering the workforce.
The webisodes will engage students and diversified communities to consider construction in a new way and spark an interest in the skilled trades and management occupations. The series will act as a resource for anyone who is interested in exploring the construction industry and what it has to offer.
Today, the first set of videos defining construction and who works in the industry is available via the NSCSC YouTube channel. The council plans to release multiple sets of episodes under an umbrella topic. The videos will be released individually every Wednesday and will also be presented in groups covering related subjects – for example, new workers or job site safety.
Look for other upcoming topics such as safety, statistics, education and training, and more in the upcoming months.
"The current circumstances have presented us with the opportunity to get creative and do something comprehensive to reach our audiences in a new, exciting, and engaging way," said Soholt.
About: The Nova Scotia Construction Sector Council – Industrial-Commercial-Institutional (NSCSC-ICI), is a not-for-profit organization established to communicate and consult with the construction sector, provincial and federal partners to identify areas of concern related to human resource planning and skills development within the sector. Learn more at www.nscsc.ca.